Full Service Solution Centre
Our most successful ICs view us as a partner in their growth, because they know we are passionate about taking an integrated approach to helping them achieve their business goals
Outsource your digital marketing services
Are you a digital marketer who wants to work on the business instead of in the business? Then you need the right solution centre – Unibit Solutions. Our highly experienced and responsive team can take on any and all marketing projects for you and your clients. Whether you need a competitor analysis, responsive web design, content calendars, social media and community management or hundreds of pages of high-quality content – we can do it.
In September 2019, we received the Top Contributing Suppliers Award at the annual WSI World conference. The reason why so many digital marketing agencies partner with us is because we become a part of your team. No job is too big or too small and we're happy to take on link building, PPC, SEO, marketing automation, social selling training, LinkedIn training and more.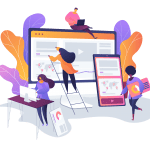 Website design
Need a team of web designers that can build anything in WordPress within a short amount of time? Try us.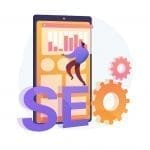 Search Engine Optimization
SEO is important. We are certified in AdaptiveSEO, Google Adwords & have qualified copywriters.
Pay Per Click
LinkedIn Marketing and Social Selling training via Webinar or on-site by our certified trainer Francois.
Social Media
Choose from social profiles, social listening to publishing and community management services.
Experience on your side
Francois Muscat joined the WSI community 16 years ago. In 2019, he won the WSI Nick Lattanzio Lifetime Achievement Award at the WSI Global Convention, which was held in Cancun in October. He is a Top Gun and has won numerous other awards for mentorship and digital marketing within the network. Besides providing inspiring social selling and LinkedIn training,
Francois is known for his willingness to collaborate with digital marketers and support them in achieving their goals. He is proud to be a part of the thriving digital marketing community and is ready to set up a strategy meeting for your business.
Get targeted results with our campaigns and strategies.
Presence
Copywriting, design and creating of Social Media profiles, both company and personal
Listening
Setup Hootsuite to listen to what is being said about you and your products
Publishing
Publishing content to you Social Media Followers to start the conversation
Community
With our campaigns you are not just marketing to your target audience, but you are building a community with them.
Why you should try us
Because we can make your life easier. Instead of juggling everything from reporting and social media management to blogging and web design projects, we can become a part of your team to help you deliver outstanding results to your clients.
At Unibit Solutions, we do everything from competitor analysis to digital marketing strategy consulting to small, one-off projects. Whether you're looking for a mentor to show you how to close more deals, or you need someone to bounce ideas off, we're here to help.
We can help manage your existing clients, or if you just want to outsource a specific part of a project – we've got the background, customer service skills and digital marketing experience to get on board and give you the results you need.
Let's Get Started
Ready To Make a Real Change? Let's Build this Thing Together!