Do your clients need development in the areas of social media, mobile, copywriting and more? As an Internet marketing consultant you are undoubtedly busy managing a portfolio of client accounts and staying informed about the latest trends in mobile, social and digital can prove difficult.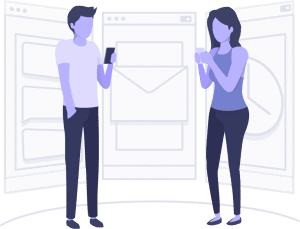 Development: Social media, mobile, copywriting and more
Partnering with a team of digital marketing specialists can be very beneficial for both you and your clients. Here's a preview of professional development services and what they achieve:
SEO
SEO isn't just about incorporating keywords and key phrases into your website copy. It's about ensuring your clients rank as highly as possible in search engine results and it's about getting their business noticed.
Copywriting
Writing clear, concise copy that gives readers the information they need isn't as easy as it sounds. Revamping a website with fresh copy can make a world of difference.
Mobile marketing
If your websites and social media pages aren't optimised for smartphone users, you're missing out. Millions of people use their smartphones to access the Internet, to make purchases and to search for products and services in their area.
Digital branding
Are your clients eager to create digital brands that resonate with people around the world? Successful branding in a digital world requires work across many channels including e-mail, social media, website and more.
Competitor analysis
Scoping out the competition is certainly recommended and seeing what works and what hasn't worked for your competitors can inspire your own ideas. Check out four or five of your largest competitors and keep track of their digital activities.
A custom-made development strategy from digital marketing specialists
You can set your clients up for success with a tailor-made development strategy and you can partner with Unibit Solutions to make it happen. To find out more about digital marketing and development services from Unibit Solutions, please contact us today.