As an Internet marketing consultant, it's your job to ensure your clients are using successful digital marketing strategies which help them achieve their business goals.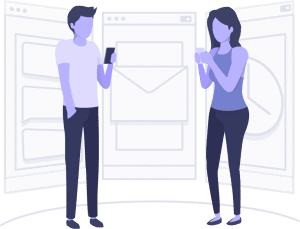 The many components of a successful digital marketing strategy
We are now living in a digital era and it is essential for companies and organisations to have an online presence and with the help of professional consultants, they can roll out digital marketing campaigns which work. There are several basic components of a successful digital marketing strategy, including:
Search engine optimisation
Commonly referred to as SEO, it remains one of the most valuable, sustainable and measurable online marketing initiatives you can offer your clients.
SEO success depends on you keeping up with constant changes in the industry and it involves identifying keywords and key phrases that your clients' target markets are searching for, incorporating those keywords and key phrases into the website copy and much more.
Social Media Strategy
Social media is a huge part of digital marketing and every day more people around the world join popular social media platforms such as Facebook, Twitter and Instagram.
Developing a successful social media strategy involves engagement with key audiences, creating a strategic campaign calendar, measuring your ROI to identify successes and weaknesses and enriching your sense of community.
Copywriting
You're directing visitors to your clients' websites and now you must ensure they can find the information they want easily and quickly. Website copy should include relevant keywords and key phrases as well, which helps improve a website's position in search engine rankings. Clear, concise copywriting is of the utmost importance and if visitors can't find the information they are looking for, they may go elsewhere.
Want expert assistance with search engine optimisation, social media strategy and more?
You can set your clients up for success with a smart digital marketing strategy and you can partner with Unibit Solutions to make it happen. To find out more about digital marketing services from Unibit Solutions, please contact us today.