Change to Google Analytics 4
Hands up if you groan at the prospect of learning a new tool essential to your digital marketing? 🙋‍♂️ Cue Google Analytics 4 – the new and improved way to track web and app data. Google Analytics is the most powerful digital marketing tool on the market. The information provided by GA4 can be used to get a better understanding of your audience and enables you to make smart decisions about your content and marketing strategy.
While this is a major relaunch, it is also an exciting one. The benefits certainly outweigh the hassle of converting. But if you are on the fence about that, trust the global experience and local insight of Unibit Solutions to assist with if, when, and how you should consider switching from UA to GA4. For more information on how Google Analytics will boost the ROI of your digital marketing, contact Unibit Solutions to book an obligation-free consultation.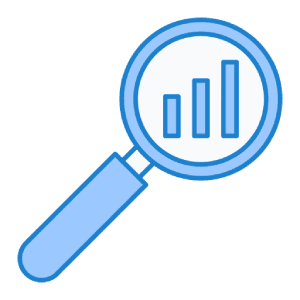 Google Analytics 4 vs Universal Analytics
Google Analytics has become essential for organisations all around the world. Since it commenced in 2005, Google Analytics has been an invaluable way for businesses to track how users interact with their website etc. The data provides insight that leads to better-informed decisions. Fast-forward nearly 20 years, and technology has changed remarkably – and with it the need for updated analytical tools from Google.
Check out what is new in GA4:
Why You Will Love These Features
Tracking Across Devices And Platforms
Dig deeper into your customers' journeys and make strategic, data-driven business decisions to improve user retention.
Events
Easily understand how people use your business better than ever.
AI Based Predictive Data
Get smart assumptions about your traffic and trends – even without cookies and other identifying data now protected by privacy laws.
Data Presented In Customizable New Dashboard
A 360-degree view of your customers lets you measure progress, optimise engagement, and provide actionable insights.
With over 25 years in the world of digital marketing, we have been around since before Google Analytics was launched! We are experienced in using this analytics platform to successfully bolster your online strategies and achieve your business goals. 🎯
To start enjoying GA4's fantastic new features in a strategic digital marketing campaign, get in touch with Unibit Solutions today! We can assist in integrating GA4 into your online channels to provide you with a more accurate picture of your success. 👍
Should We Switch to Google Analytics 4?
Yes, you can – and should – start with Google Analytics 4 as soon as possible:
It's free!
Both versions can run side-by-side while you familiarise yourself with the interface. The more comfortable you are with the dashboard, the more relevant and powerful the reports you can pull. 📈 Unibit Solutions can assist you with deciding what is most pertinent to your marketing goals and which metrics may influence the results
Let GA4 gather data from your existing campaigns so that gets enough to make more accurate predictions. Using the new user ID tracking takes the guesswork out of where to concentrate your digital marketing efforts for greater awareness, acquisition, and retention.
💰 Unibit Solutions is here to set it up for you.
The old Universal Analytics will be discontinued on 01 July 2023 – deleting all your historic data at the same time. 🤖 Let us future-proof the stats that are pivotal to your online marketing success.
Because Unibit Solutions simplifies the internet, we are ready to help you painlessly leverage Google Analytics 4 for outstanding results from your digital marketing strategies and campaigns.
Contact us for help on connecting your G4